Thank you to Christy Jackson Nicholas for hosting me on her blog today!
Christy Jackson Nicholas, Author and Artist
Today, I am hosting a fantastic newly published author, Melora Johnson! Her first novel is being published on January 15th, 2020 by Tirgearr Publishing.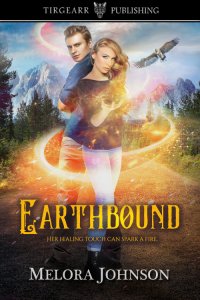 Thank You
I'd like to start by thanking Christy for hosting me on her blog and in her newsletter so I can reach out to all you lovely people who enjoy reading fantasy! And thank YOU for taking the time to read.
About Melora
My name is Melora Johnson and I live high on a hilltop in the countryside of Upstate New York. I'm a mom to one funny and sweet pre-teen girl and I've been married for almost ten years to my wonderfully supportive husband. I'm also a librarian in a small city.
I got a lot out of reading growing up – escapism, comfort, and learning. In college I learned that there was a term for it, "bibliotherapy." I wanted to give…
View original post 602 more words